Geschlecht:

weiblich

Für Wunschvideo verfügbar:

ja

Augenfarbe:

braun

Haarfarbe:

dunkelbraun

Gewicht:

128 lbs

Größe:

66 in

BH-Größe:

C

Beschreibung:

Hi there my name is Heather, I am a spoiled, bi-sexual hottie with a sweet voice and a hot pussy from las vegas. I'm a cocktail waitress/webdesigner. I like to have fun, be around cool people, just enjoy life and not let anything pass me by! I am usually willing to try anything, and I haven't really found anything that I don't like. Even if you shock me, I'll still probably get off on it.
I have NO limits!! I have a kinky, filthy mind. I love talking about my dirty experiences and making you tell me your dirty secrets! I'm always fantasizing about having a hot 3 some with another girl and guy. I guess you could say I'm pretty much a horny trisexual nympho - always wet, horny and willing to try anything! I'm here to please you so if you enjoy exploring your inner sexual realms as much as I do -
There is a lot more to me than just t and a, I am a pretty unique individual. I am 100% REAL. I don''t wear colored contacts, fake nails, have fake breasts, or even fake hair for that matter. REAL is what excites me and that is what I want to share with you, me in my natural perverted state. I am brutally honest, open-minded, well educated, playful, have a great sense of humor and am extremely witty. I am not afraid to speak my mind and tell it like it is. I am very hyper active and physical, this of course carries over into my sexual behavior. I am extremely aggressive and quite rough at times. I like violent passionate sex, my adrenaline levels get out of control and it shows in all my pics, video clips. I think that my problem is that I am addicted to attention and shocking people. What you will find here is me letting loose behind my closed doors with my boytoy (actively searching for one!), licking my girlfriends, and making myself cum. I love doing myself and getting nasty while the world watches.

HOBBIES:
I like hiking, skiing, boating, camping, everything outdoors, star gazing, philosophy, daydreaming, Mexican food. I have a weakness for cops and men in uniform because somebody needs to keep my ass in line when I've been a bad little bitch! Of course I love masturbating and fantasizing about licking some hot girls juice off of a nice stiff cock!! Yummy!! I like all kinds of music, depending on my mood. Yes, even country! I worship the Lords of Acid.... Rough sex, hair pulling, being choked, men with muscular bodies, women, mutual masturbation, uniforms, role playing, getting spanked by my daddy... & last but certainly not least, the most fun I can have, I love to please my man. I am so good at satisfying, mostly because I can give head like a queen.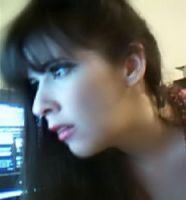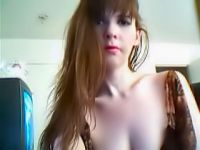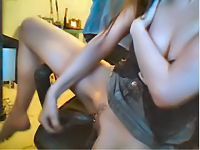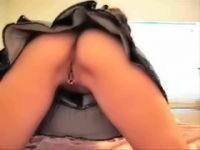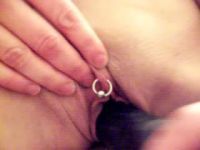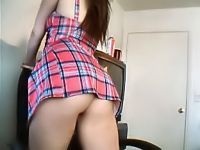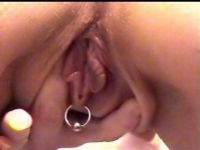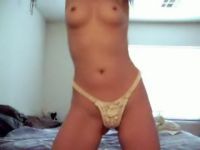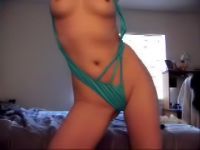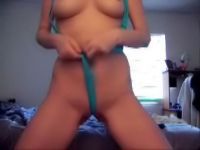 Verfügbare Updates